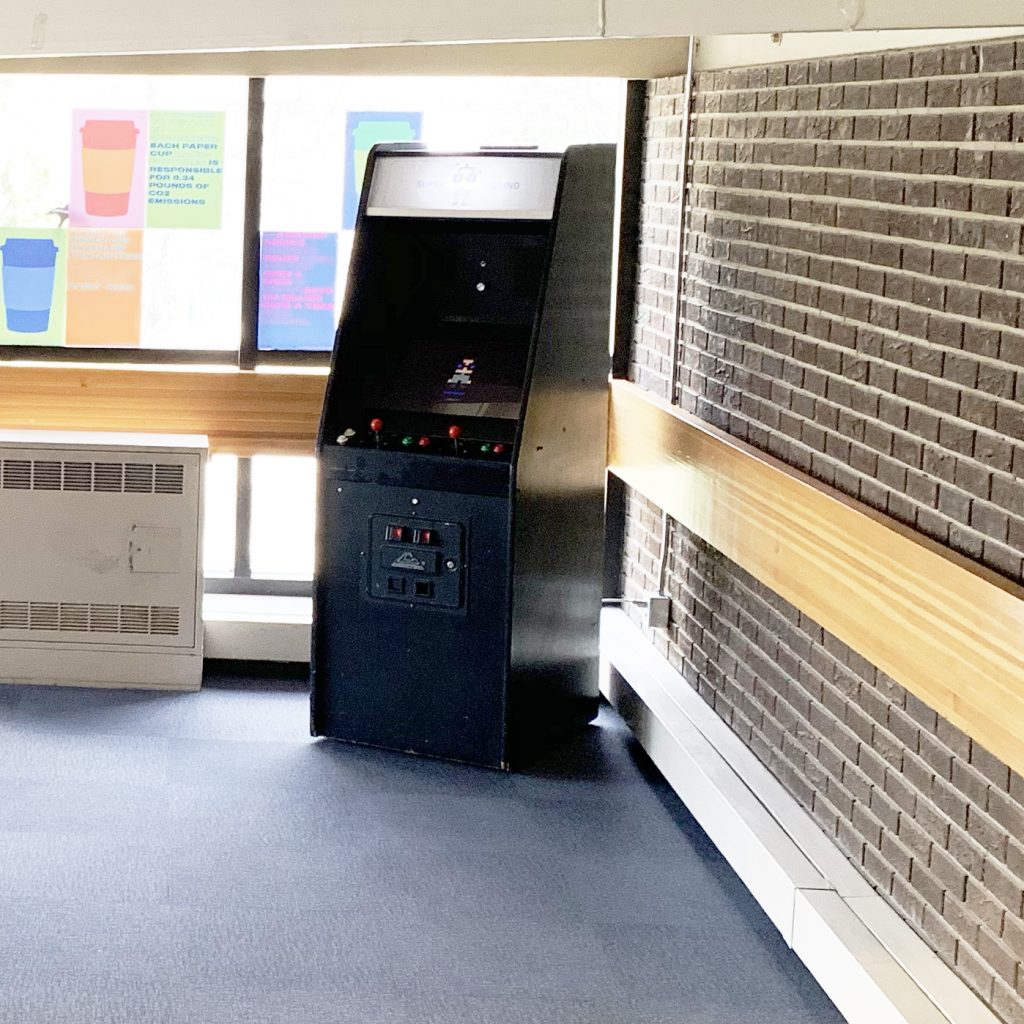 The Audio Games Lab is happy to report a successful public year of operation for the Audio Games Cabinet, aka Super Paulino, albeit stunted by the recent covid events. This past summer we officially moved it from the quiet corner hallway niche outside of our lab to a much more public location on campus: the pedway between the Fine Arts Building and Hub Mall!
Currently, the cabinet contains one game: Super Paulino, containing seven levels of play, each with custom music and sound effects created by University of Alberta students. The game is a Mario-inspired platformer game in which sonic collecting and exploration are key. The game can also be played via the www web-GL version on this site.
The cabinet will eventually feature other student-led game projects that focus heavily on novel uses of sound.