New for Burning Man 2018!
UNPOP, or "Unpopular Music," is an intimate, 8-channel surround sound environment featuring quiet, detailed sounds, including field recordings, abstract electroacoustic music, ambient textures, and other non-beat-oriented sound experiences. For those deep playa wanderers who are looking for sonic respite and exploration, UNPOP offers a unique program of multichannel sound works that will run from dust until dawn.
Check out this virtual walkthrough!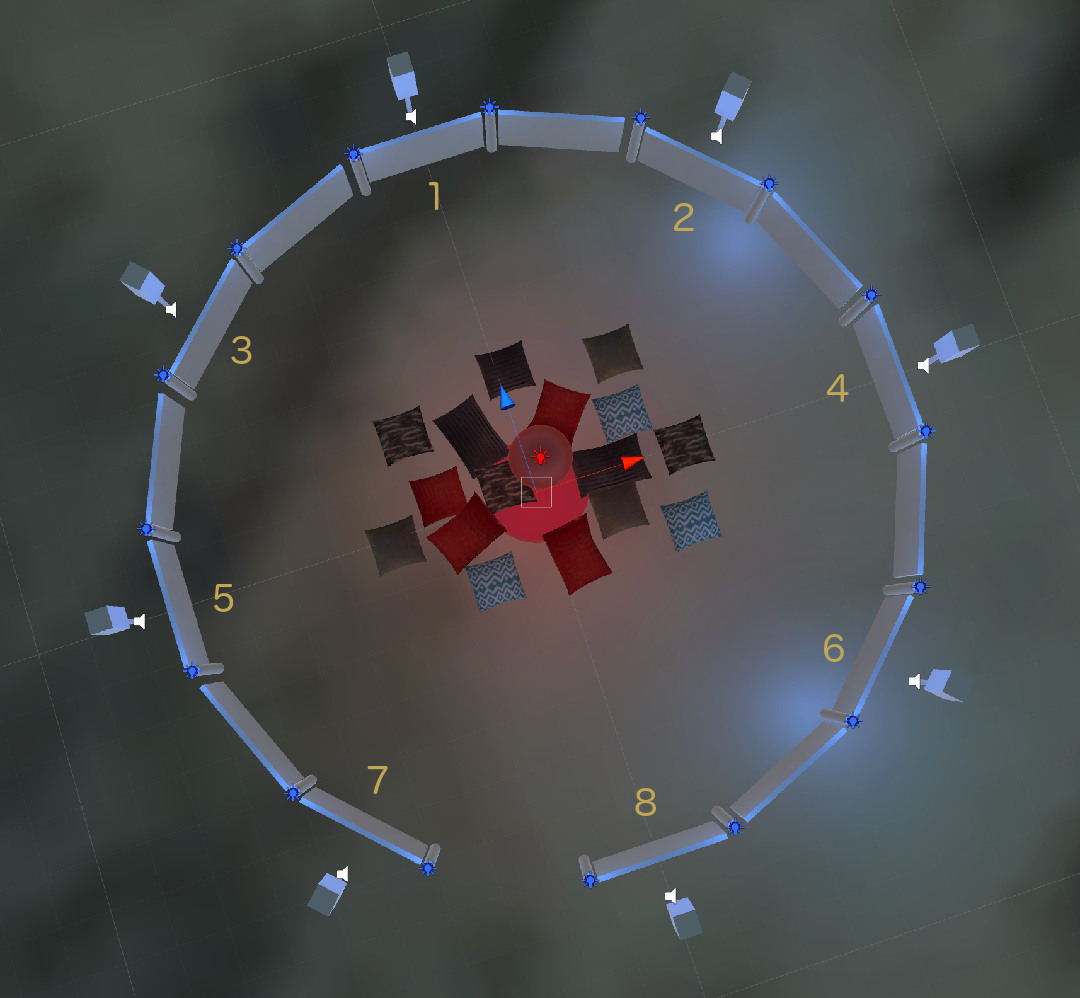 This top-down view shows the layout of speakers, which enclose a circle of about 40-50 feet in diameter.
SUBMISSIONS ARE NOW CLOSED FOR 2018
For more information, please visit the KTM.